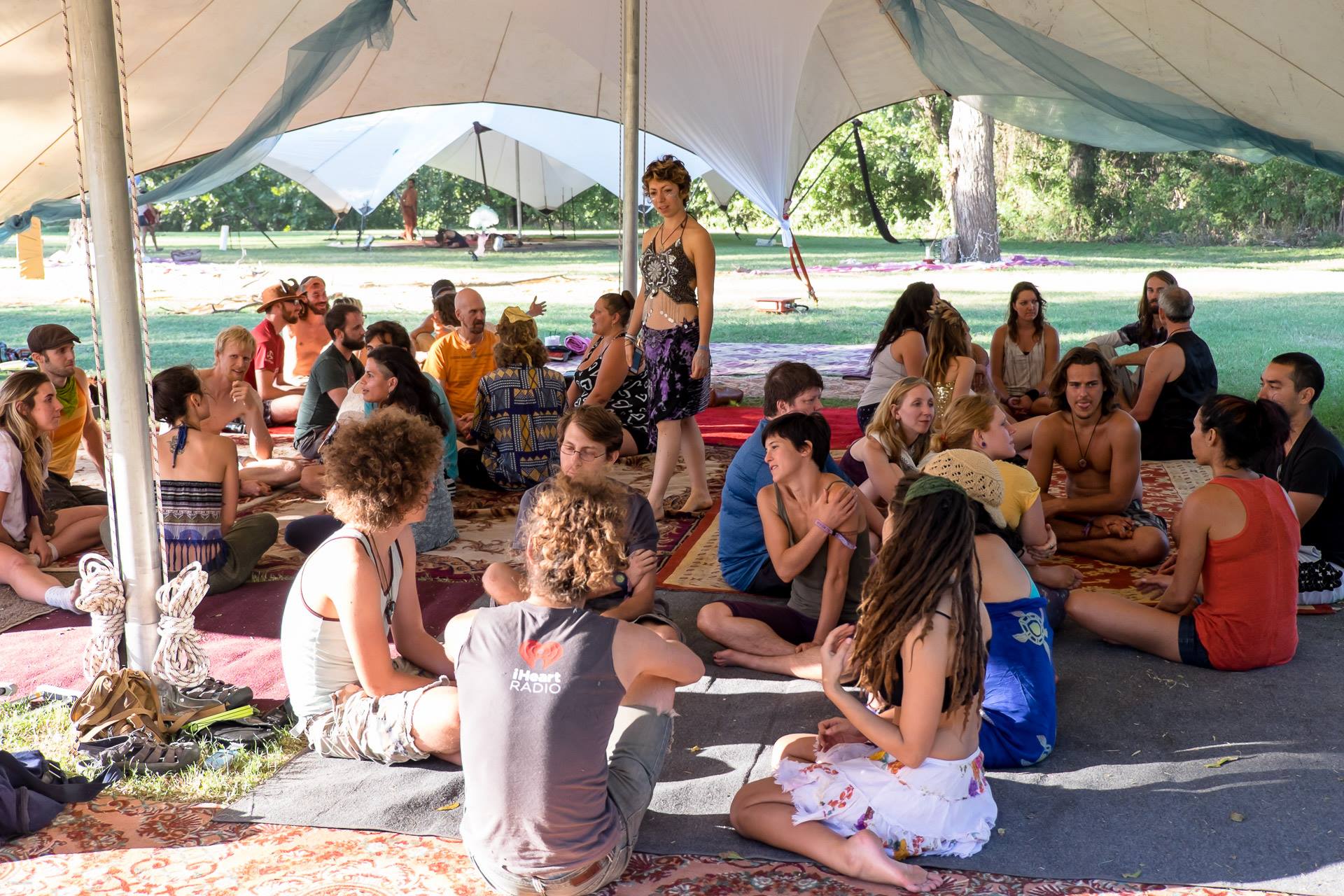 I'm Sara Ness – a facilitator, teacher, consultant, and coach, who has become internationally notorious as the leader of one of the largest Authentic Relating communities in the world. 
In 2012, while in college, I took a trip across the US to study intentional living communities (co-ops, communes, and cohousing developments) for my senior thesis. I discovered Authentic Relating on the trip. On returning, I co-founded Authentic Houston with John Palmer and Brian Burrell, and later the Austin Love Juggernaut, groups that use connective verbal and physical "games" to teach relating skills.
Four years later, this work has become my love and my livelihood. I've trained or consulted over 200 leaders in 35 different cities in the art of emergent leadership, and contributed to the founding of at least 14 communities. I've worked with students, schools, wellness groups, an engineering company, a dance troupe, and more.
I'm passionate about understanding how groups and relationships form, thrive, or conflict, both to meet my own need for belonging in a group, but also to understand how we can work together effectively in creating global change.
Authentic Relating and Circling aren't top-dollar careers to be in. I work 70-80 hours a week and survive half on donations. Why?
I don't care whether or not Authentic Relating becomes "the thing" that everybody goes to. I love the community and friendships, self-empowerment, and world-improving creation that comes out of this work. I have seen thousands of people transform and discover their potential through my events. I love waking up every morning and knowing my spark of being can light others' flames. As Mary Oliver says,
What else should I have done?
Doesn't everything die at last, and too soon?
What is it you plan to do with your one wild and precious life?
Mary Oliver
Support
You can support my work by becoming a patron – an ongoing subscription with rewards, gratitude, and weekly updates. Check out past work and patronage here!
Patreon
Contact me at sara@authrev.com with any questions or comments, if you'd like to explore community or leadership coaching, or because you feel like bumping beings with me – who cares why!
Email